What to look for
We take wrongdoing in the workplace seriously. We're building a culture in which people feel they can speak up about their concerns.
Everyone connected to Aviva should do the right thing to protect our customers, assets, reputation, and each other. By everyone we mean employees, contractors, providers and other third parties. 
If you see behaviour in the workplace, by Aviva or third parties, which could breach our Business Ethics Code including our regulation, unethical behaviour or suspected illegal or criminal activity you should report it to Speak Up.   

Fraudulent behaviour
Acts of bribery/corruption
Fraud of any kind
Money laundering
Price fixing, market abuse, or insider trading
Tax evasion
Failure to comply with a legal or regulatory obligation
Breach of data privacy 
Abuse of systems, processes or policies
Bullying or harassment
Potential conflicts of interest
Behaviour that harms our reputation or financial wellbeing
Danger to the health and safety of employees
Potential abuses of human rights
Serious environmental concern
You should also report the cover-up of any of the above. We'll take your concerns seriously. You'll be heard, protected and supported. 
How do I report a concern?
Report or discuss concerns directly with the Speak Up team at speakup@aviva.com
Alternatively, visit AvivaSpeakUp.ethicspoint.com to raise your concern anonymously either online or via telephone.

You can also scan the QR code below to raise a report directly via your mobile phone.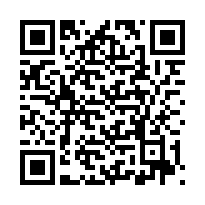 How will I be protected if I report a concern?
We won't tolerate retaliation against anyone who speaks up.
If you believe you've been unfairly treated because you've reported a concern, please contact Speak Up. They will independently review your circumstances.

Our Speak Up team will keep what you tell them confidential during the investigation and afterwards, unless the law tells otherwise.

There may be times when our Speak Up team can't resolve your concern without revealing your identity. For example, where your personal evidence is required. If that's the case, they'll always ask for your agreement first to the extent permissible by law.

If you report a concern anonymously, it can be more difficult for us to investigate, protect your position, or give you feedback on the outcome. But we would much rather you report your concern anonymously than not at all.

What happens when I report a concern?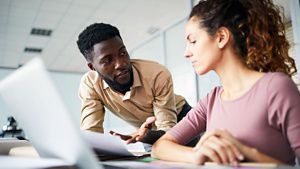 1. Case opening
Our Speak Up team will decide who should investigate your concern: Group Investigations, People Function, or another team.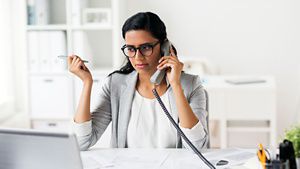 2. Investigation
If you don't report a concern anonymously, our Speak Up team will contact you to make sure that they have all the information they need and talk through the next steps.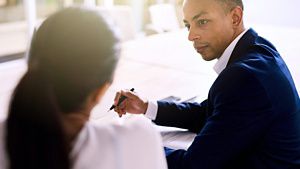 3. Review
When our Speak Up team proceeds with an investigation; a qualified investigator will keep you informed if you would like them to.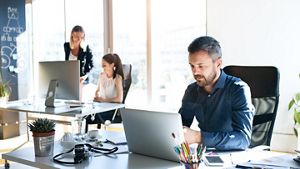 4. Record keeping
Our Speak Up team keep records of every investigation. At the end of the investigation, unless you have reported your concerns anonymously, our Speak Up team will ask you for feedback on the Speak Up process. 
Have questions?
Visit our frequently asked questions page.
Go to FAQ
Understand our standards
How we work with suppliers in our supply chain.
Learn more